Main Content Starts Here, tab to start navigating
Salumeria Rosi | Italian Restaurant in Upper West Side, NYC
Slide 1 of 10
Slide 2 of 10
Slide 3 of 10
Slide 4 of 10
Slide 5 of 10
Slide 6 of 10
Slide 7 of 10
Slide 8 of 10
Slide 9 of 10
Slide 10 of 10
About Us
Salumeria Rosi is an Italian restaurant & salumi shop, bringing the best of Northern Italy to the Upper West Side, offering imported meats and cheeses, handcrafted pastas, classic Italian wine and cocktails along with thoughtful hospitality, to create a warm and exciting dining experience.
Make A Reservation
We accept reservations and walk-ins. Book a table below or give us a call at 212-877-4800.
Find a Table
Catering
Event Catering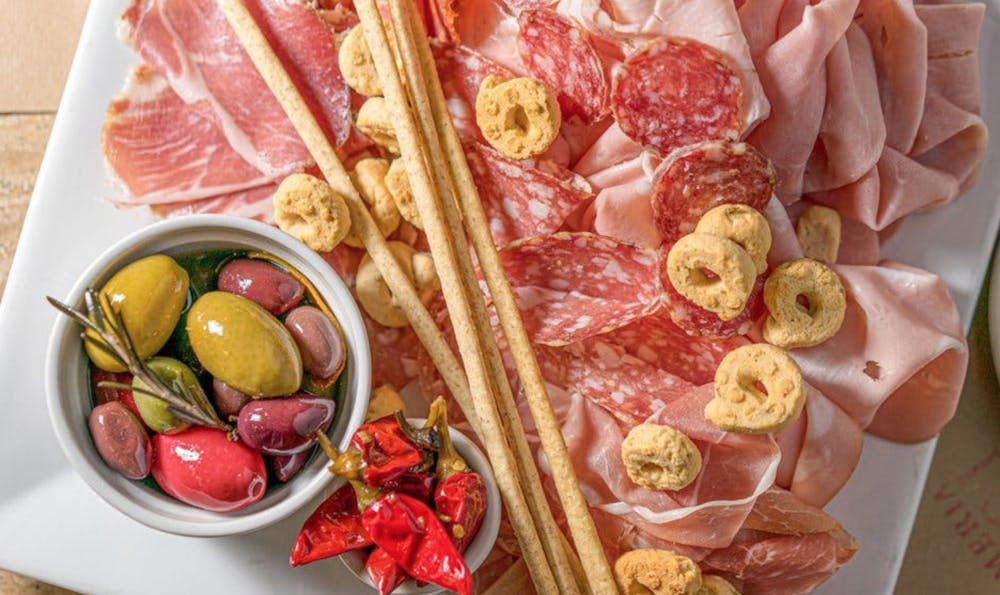 Let our team help plan your special day and bring Salumeria Rosi experience to you! We specialize in birthdays, banquets, wedding showers, bachelor/ette parties, rehearsal dinners, wedding receptions, conferences.
Retail Catering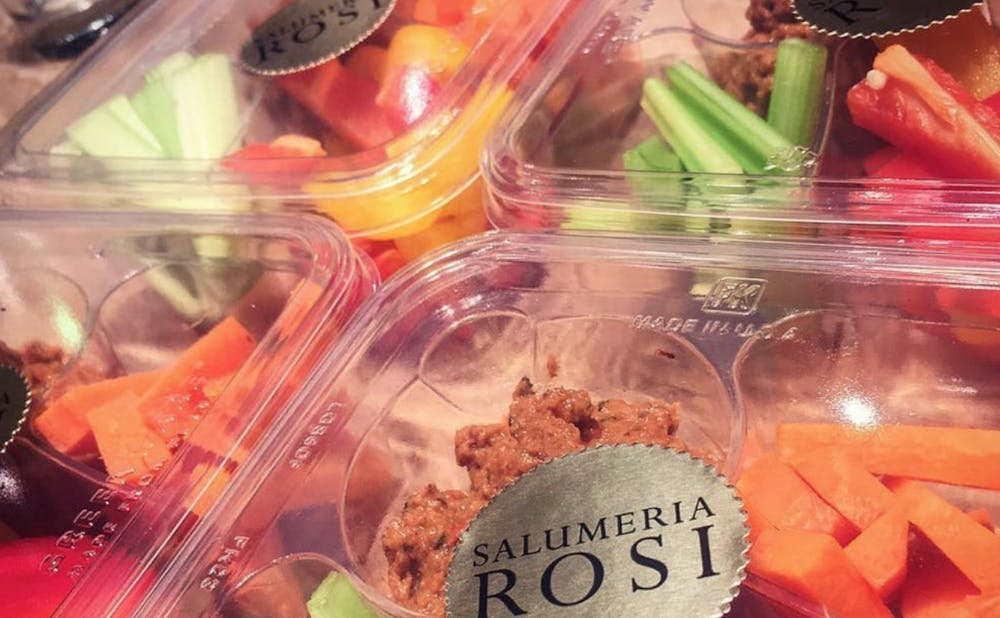 From an office party to an at-home or backyard celebration, we can help with your next event. Please fill out the form below and we'll be in touch soon!
Private Events
Book your next event with us!
Welcome to Salumeria Rosi's new and improved private events program! We are excited to announce our newly revamped private event offerings as well as a significantly improved and more seamless event booking process that is streamlined and tailored to make the event planning and booking process less stressful. Please submit your inquire using the form below and someone will get back to you within 24hrs.
Main Dining Room
Whether its an small dinner get-together with friends and family or a corporate cocktail party, our dining room is sure to rise to any occasion.
Capacity Seated: 38 Reception: 80
Patio
Our all-season semi-private outdoor patio is perfect for small intimate gatherings for any time (enclosed in the winter with infrared heaters).
Capacity Seated: 20 Reception: 40
Sign Up for Our Mailing List
When you signup for our email list, you will receive a promo code delivered to your email.
Copyright 2022 Salumeria Rosi
An Italian Restaurant, Deli, Salumeria, Meat and Cheese Store on the Upper West Side, New York City, offering gluten free and vegetarian dishes, Italian catering, Italian takeout and food delivery.
Join us for lunch, dinner, and brunch. Outdoor and indoor dining available.
Salumeria Rosi is conveniently located near Lincoln Centre, Beacon Theatre & The Metropolitan Opera.